Hurricane Harvey Relief Fund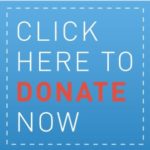 After receiving an overwhelming number of inquiries from citizens and companies who want to help, Mayor Sylvester Turner and County Judge Ed Emmett have established the Hurricane Harvey Relief Fund that will accept tax-deductible flood relief donations for victims affected by the recent floods.The fund will be housed at the Greater Houston Community Foundation, a 501(c)(3) public charity.
Donating to the fund is the best way to ensure that your contribution stays locally in the Houston area, and does the most good.  Non-profit organizations that have a local focus on recovery will be eligible to apply for a grant from the fund to conduct their work.
Donating Goods
Financial donations still continue to be the preferred way of assisting survivors of the catastrophic flooding that occurred in our city.
In-Kind Goods
As part of the joint City/County Donations Management Plan, donations drop-off points have been opened for residents who wish to donate in-kind to disaster survivors.  Please remember that new, unopened items are the best.
Items to Consider Donating
Food: Unexpired, non-perishable and easy-to-make
Water: Bottled water with the safety seal intact
Children's Supplies: Diapers, wipes, bottles, formula, diaper rash cream (in their original, unopened packaging) and cribs, new playpens, new car seats, and toys.
Clothing: New and seasonally-appropriate. (e.g. shirts, pants, socks, shoes.) Only new undergarments will be accepted. There may also be a need for new steel-toe boots and durable pants.
Equipment: Items that can be used to assist in the emergency response and immediate relief phase – such as power tools, ladders, chainsaws, fans, utility knives, hammers, saws, crowbars, etc.
Supplies: Cleaning supplies (e.g. bleach, sponges, mops, N95 filtration masks, gloves, buckets,) chairs, and tables
Materials:  Building materials (e.g. sheetrock, plywood, drywall screws, baseboards and lumber)
Toys: Only new or clean, gently-used toys will be accepted (e.g. books, board games, battery-operated games)
Furniture: Only furniture in clean and usable condition
Bedding: New bedding (sheets, pillows, comforters, etc.) in unopened packages are preferred
Donating Bicycles

During Hurricane Harvey, flooding destroyed an estimated one million vehicles across Houston, leaving many Houstonians without reliable transportation. In many cases, the owners are still paying the note on a vehicle that was lost. This means that they will not be able to purchase a new car. Houston Bike Share has partnered with BikeHouston, Freewheels Houston and Rice Bikes to "Keep Houston Rolling" by collecting bike donations, distributing bikes to community members in need, and repairing bikes with flood damage.
Please consider donating hybrid bikes, mountain bikes, BMX bikes, unused helmets, bike lights or bike locks to our office at 407 Velasco Street from 8am to 5pm Monday – Friday. Monetary donations are also accepted at https://www.gofundme.com/keep-houston-rolling.
For more information on this program visit https://houston.bcycle.com/about/keep-houston-rolling