This has been an incredibly difficult time for many of us.  We've lost homes, livelihoods, cherished possessions. We're all in similar situations, and it can be tough to deal with. If you're needing someone to talk to, to help you navigate the emotions associated with this disaster, contact the Disaster Distress Helpline.
The Disaster Distress Helpline, 1-800-985-5990, is a 24/7, 365-day-a–year, national hotline dedicated to providing immediate crisis counseling for people who are experiencing emotional distress related to any natural or human-caused disaster. This toll-free, multilingual, and confidential crisis support service is available to all residents in the United States and its territories. Stress, anxiety, and other depression-like symptoms are common reactions after a disaster. Call
1-800-985-5990
or text TalkWithUs to 66746 to connect with a trained crisis counselor.
Helping Children Cope with the After-Effects of a Hurricane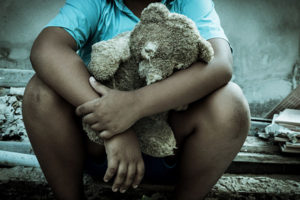 The National Child Traumatic Stress Network (nctsn.org) has published some helpful guides for parents, teachers and families to to helping children cope with the emotional effects of Hurricanes.
Deaf & Hard of Hearing
The national Disaster Distress Helpline (DDH) is dedicated to providing 24/7 crisis counseling & emotional support to anyone in the U.S./territories experiencing distress or other mental health concerns related to natural or human-caused disasters. This free and confidential service is funded by the U.S. Substance Abuse and Mental Health Services Administration (SAMHSA) and administered by the not-for-profit Mental Health Association of New York City (MHA-NYC). MHA-NYC also administers the National Suicide Prevention Lifeline, of which the DDH is a sub-network.
Text/SMS
The DDH is piloting a new 24/7 texting (SMS) service to support Deaf and Hard of Hearing survivors, responders, and others impacted by disaster. By texting the keyword DeafDDH to 66746, users will be connected with a trained counselor from DeafLEAD (formerly known as the LEAD Institute), a DDH-networked crisis center specializing in providing crisis intervention & support services to Deaf and Hard of Hearing individuals and families.
Video Relay Service (VRS)
Use your preferred relay service to call the Disaster Distress Helpline at 1-800-985-5990. You may be able to access relay services by calling 7-1-1
By connecting Deaf and Hard of Hearing individuals to counselors that understand the unique experiences and concerns they face before, during, and after disaster, we can provide better support and help them on the road to emotional wellness and recovery.
Learn more about the DDH at http://disasterdistress. samhsa.gov
Learn more about DeafLEAD (formerly the LEAD Institute) @ http://www.deaflead.com/